The plan was bonito -- Saturday & Sunday.
The result was:
1 hit on both days. First one was bleeding so badly I ended up keeping it...tastes great, but felt terrible. They grow into the most amazing fish that swims -- and to keep one this small just doesn't feel right.
Sunday was a little larger and after some snapshots it was released...felt MUCH better about that.
Albies are now my second favorite fish to catch on a fly...'cause these fish are just in another league.
(Sunday's fish)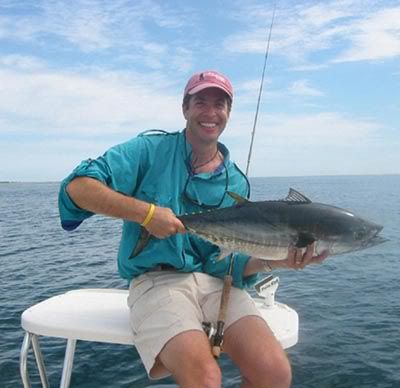 -Jared