with the hairs held close to the hook, a drop or two of uv resin will keep those hairs from flaring too much
That's another keeper Norm! With all these great suggestions I may not be needing that deer hair after all. At least not in the short term. Awesome. I'm up to #8 now. 4 more to go! Set the coffee, set the alarm for 5 AM. Golden! Here's what we're chasing tomorrow.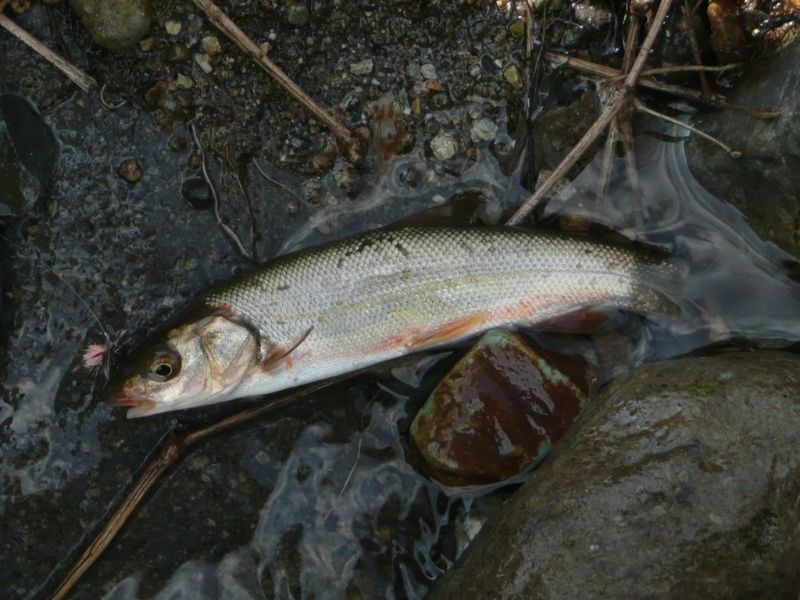 This is a Japanese dace. Great fare on a 1 to 4 wt. both wet and dry flies. Pictured is a little guy. They usually mature out to 15 inches or so. Took some nice ones on a Doc Spratley yesterday. We'll see how they respond to the rolled muddler.