I had the opportunity and pleasure to meet Blane Chocklett [Game Changer]...
He gave a swell presentation at the Cape Lookout Fly Fishers meeting...
the next day he did an awesome show n' tell tying demonstration...
He's a Fly Fishing Tour d' Force and his ideas and methods are monumental... Over the MOON...!
After sorting out some idea, I tried an all pheather articulated version...
to be honest, long hackles would probably better better choice for this application but...
Blane's crafted Game Changer is a radical departure from standard procedures...
This is my second attempt at "articulation"...
I incorporated the splayed buck tail, very similar to Bob Pop's Beast... with some subtle differences...
It's probably a Game Changer Beast... quite the project... 
This would be a really good Rainy Day / Blizzard kind'a phly to tye...
I fabricated the articulated spines with the 1-Step Looper...
almost like eating popcorn while watching the Tele...
The tying process was involved and somewhat challenging but, absolutely DOABLE...
step-by-step... slowly I crept...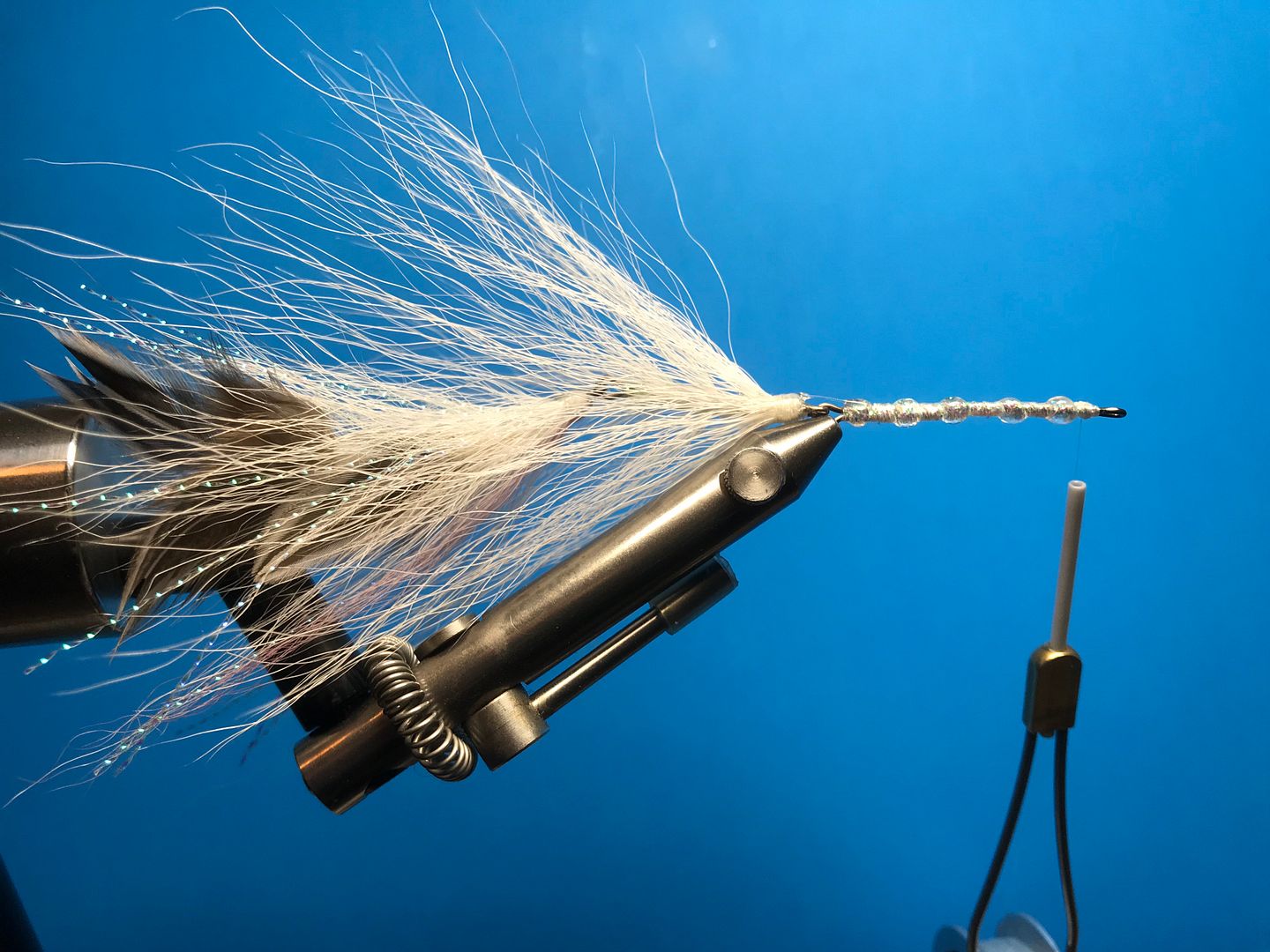 Acrylic Speed Bumps... deflect the fibers much like a "spreader"...
"reverse tie" method not for me...
'been using this technique since way back in the 1900's and the Epoxy Daze... worksforme...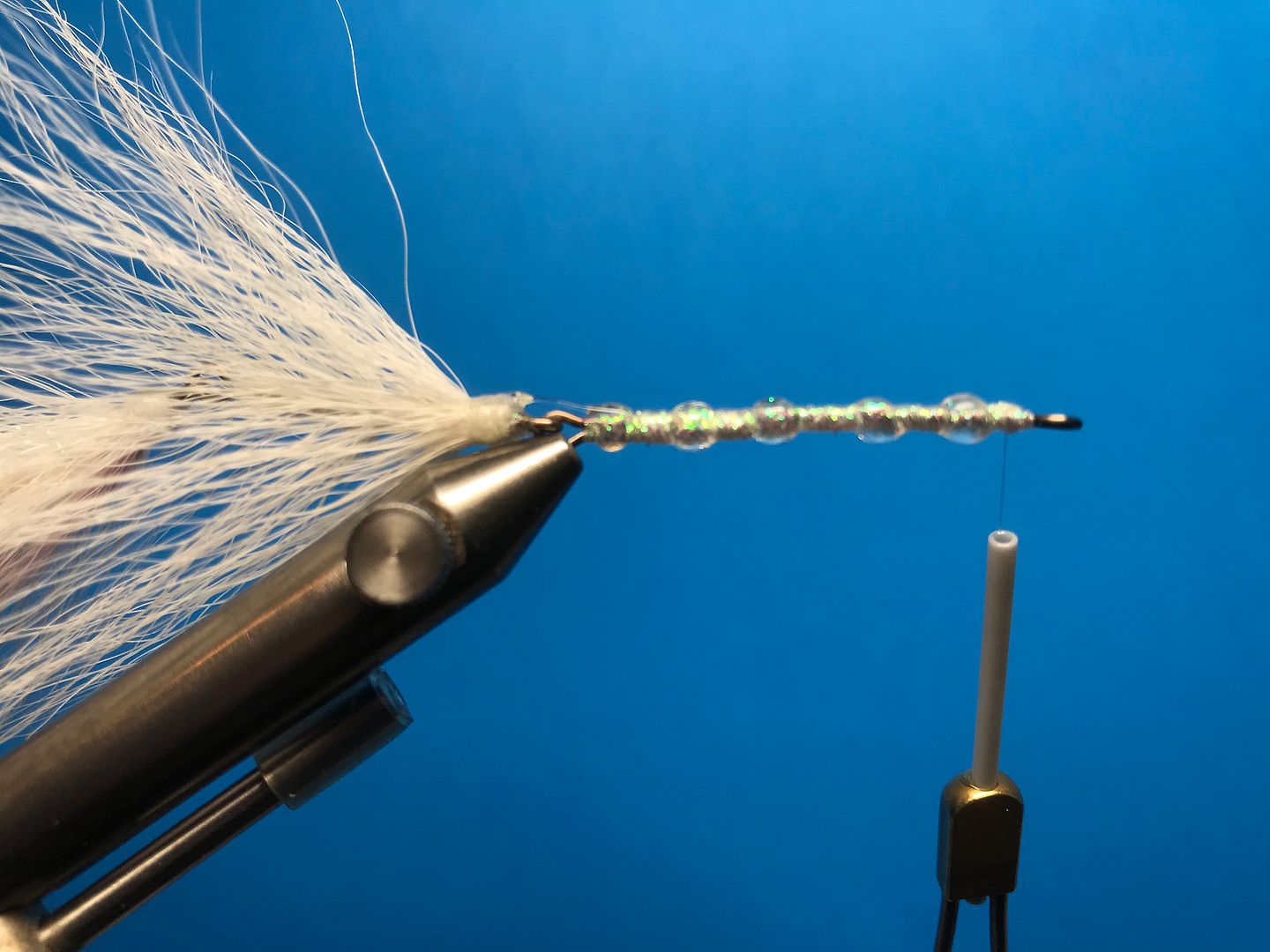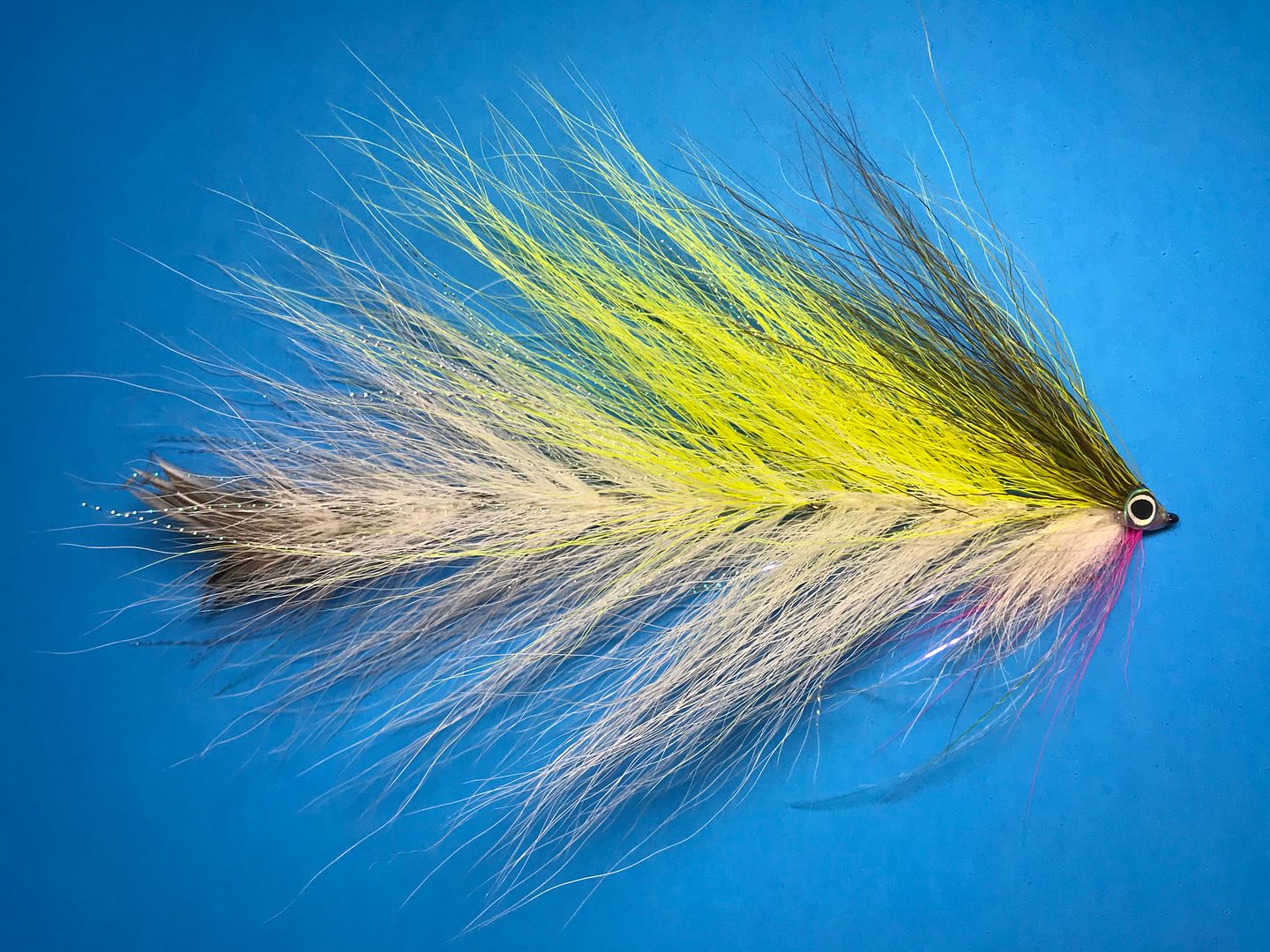 The Buck Tail and phlash was full and rich and had wonderful pulsing motion in the water...
The articulated vertebra encouraged fluid movement...
The induced action should probably be banned by the Geneva Convention...
Thank's Blane Chocklett... Mr GAME CHANGER... and Bob Pop the BeastMaster...!!!