Had bud trying this after buying a EP with foam in it to figure it out. Shooting for a floater or neutral....
My version....
Tie in craftfur/ polar flash then tie in foam disc. Pinch down and Krazyglue.
Repeat 2 more times with disc and reversed fur.
Finish with last fur/flash and paint head little with KG shape and add doll eyes.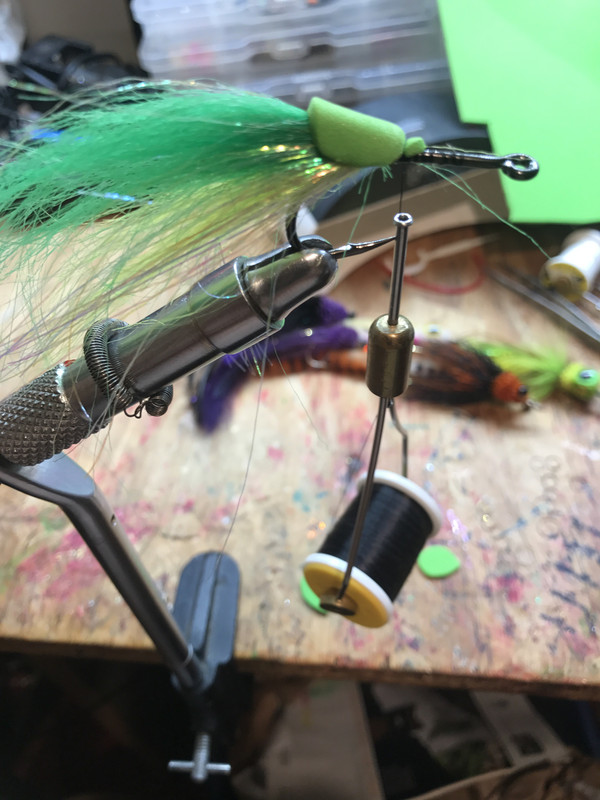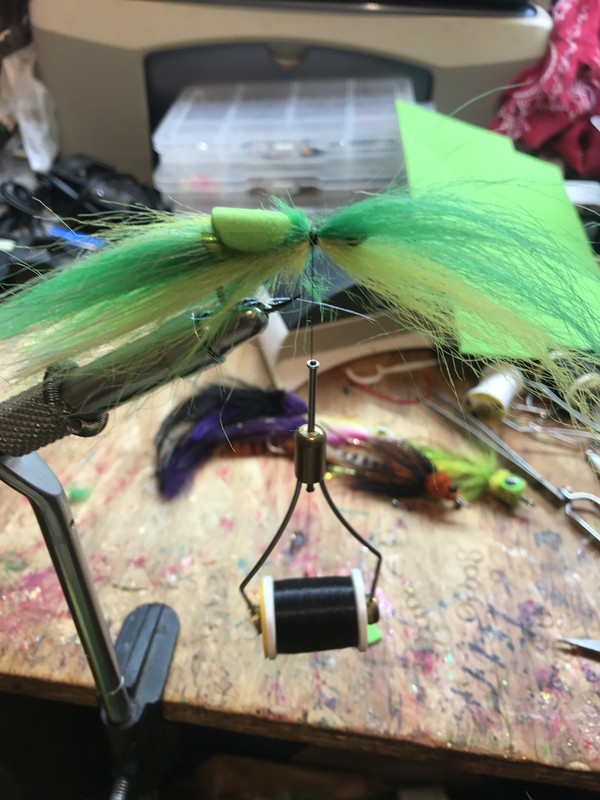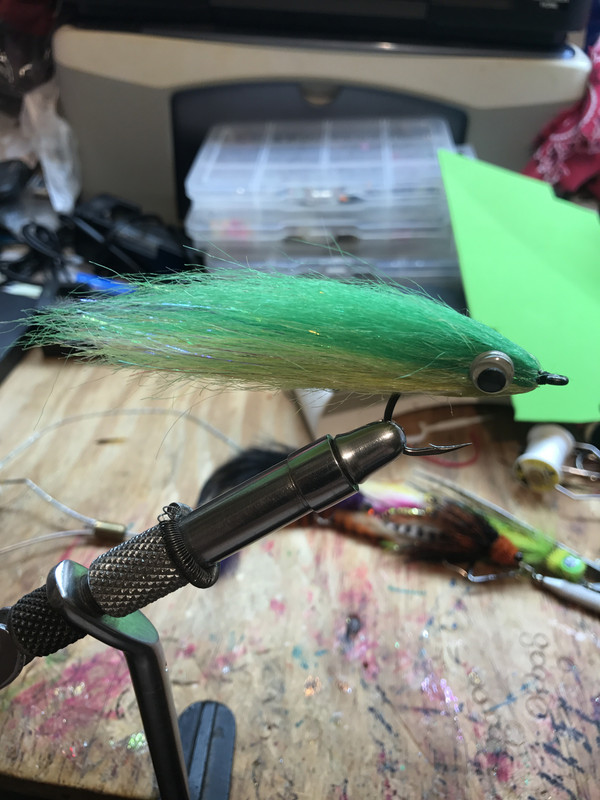 3 ea 1/8" foam disc kinda teardrop shaped. If it don't float it oughta hang the surface.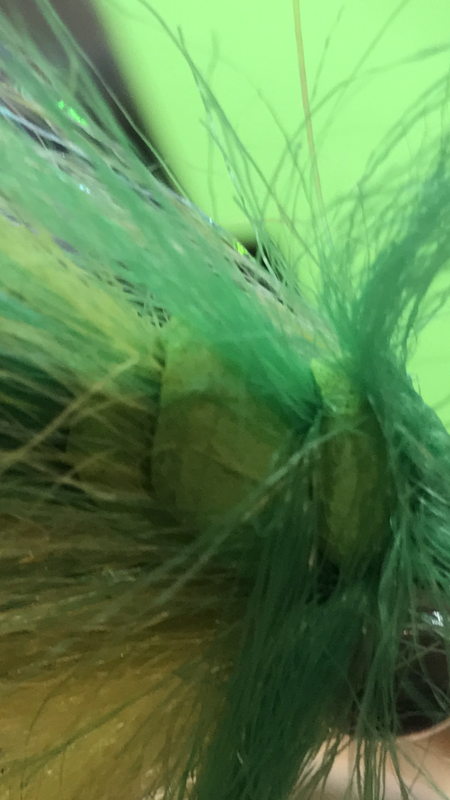 Kinda tough covering the foams with short hair on the mullet.