Knew I had the right color when I ever found it. One has double plastic beads and one with foam bead that kinda float. Both with great curly tail action.
The sharpie colored ones it kinda destroyed the swimming effect.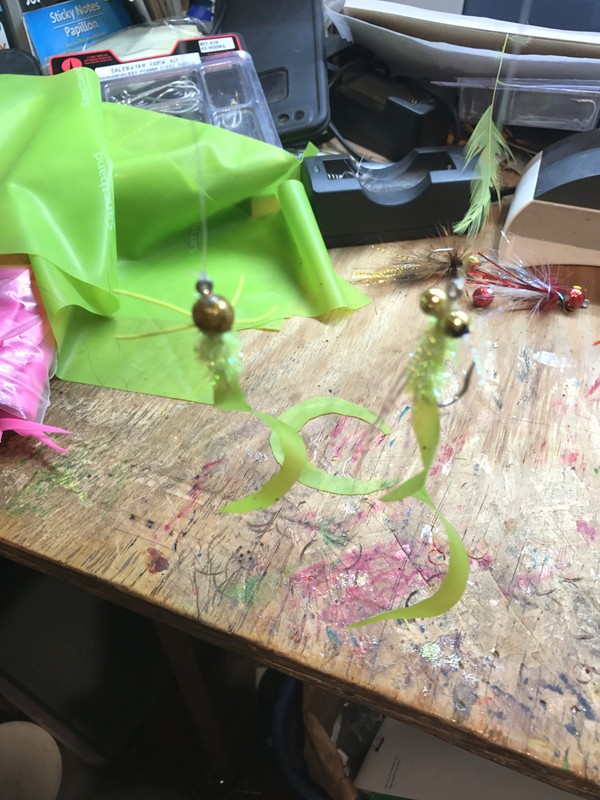 The pink swimming cap stuff is lots thicker prolly more durable but is not as lively as the other. Chartreuse or black shower cap?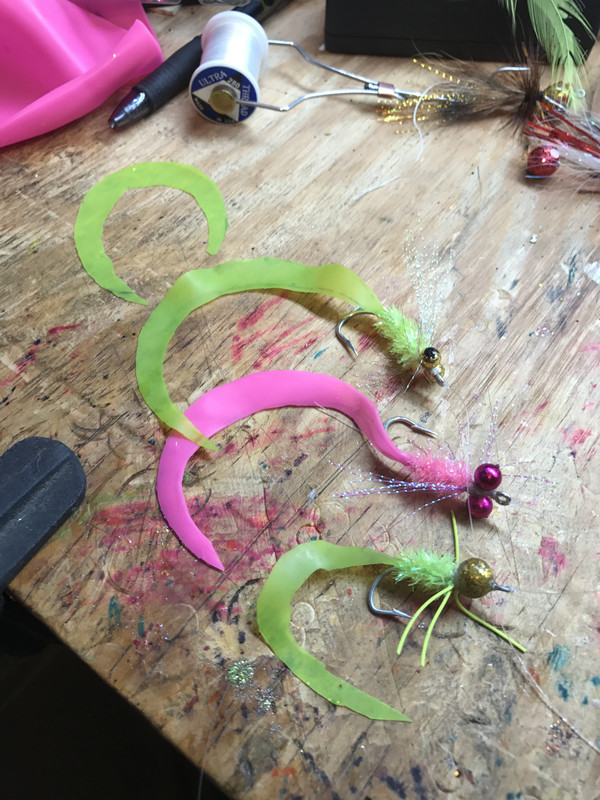 They worked great. 3 more with foam ball head to slow the sink rate