Thought I posted a version...Anyway, new version using the "scrub pads" a bud gave me.
Used the "scrub pad" stuff Charlie gave me but still used felt for underside and added mono weed guard.
Everything glued to hook/body before the felt. 2/0 hook.
Wonder if the fish will mind which way the legs curve....Orange eyed is 1/0.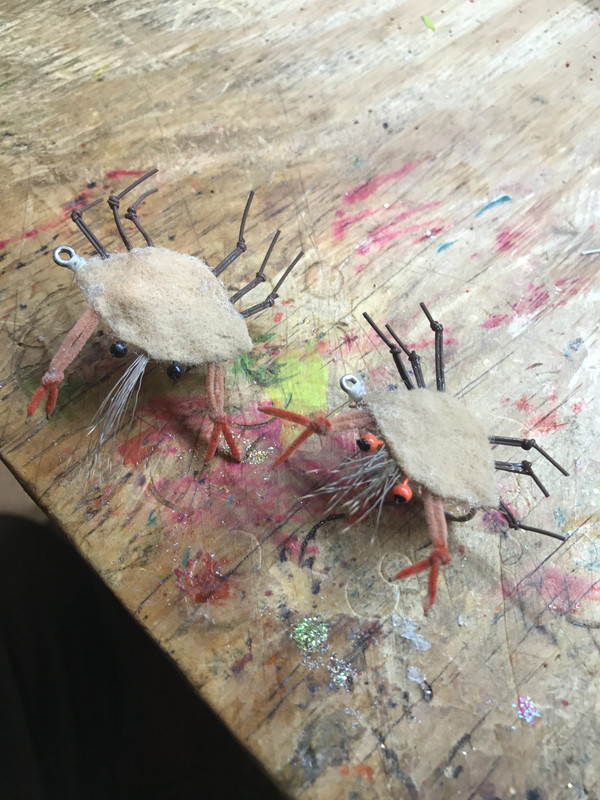 The scrub pad split and used for top/bottom.