Little $.02 and perspective.... Trouting, bassing, etc. youd be surprised how little actual weight/pressure you are putting on leaders. You get into serious stuff things change. I made and tested leaders for my tarpon effort couple years ago using digital fish scales. Wear gloves! This pic, cant get video to work, is me lifting a 15# bucket of water with a 12wt reel, drag tight as possible on a 12wt rod. The drag slipped before the bucket lifted and had to hold the spool to get it up. Serious forces going on for just 15 #..... Lotta other issues on weldless eyes wear and tear on loops and knots. Capt Bobs posts and research helped a lot!
Davy knots way over rated. Id say 50% loss but tiny and quick. No place in the big world.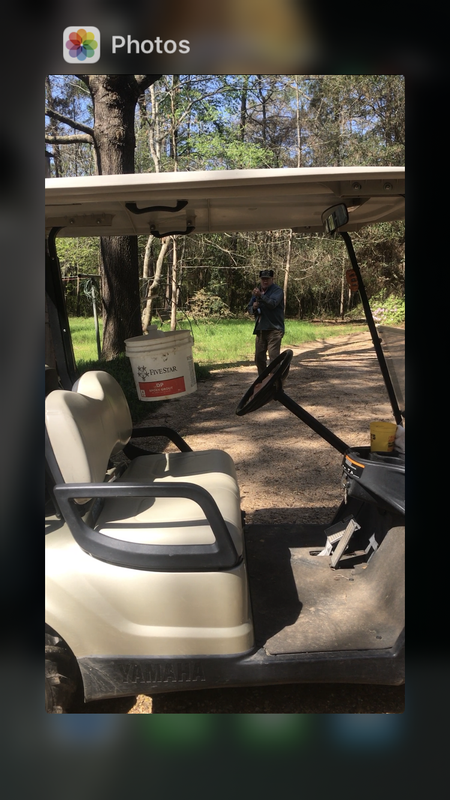 Not as organized as the Capn and have some dropper leaders for red fish up here and some wire tippers for the toothy guys. Some I have the tested value. Ill pull 18-25# on most big stuff and write it on em. The black spool is kinda like Capt Bobs deal...come to far for chance/failure.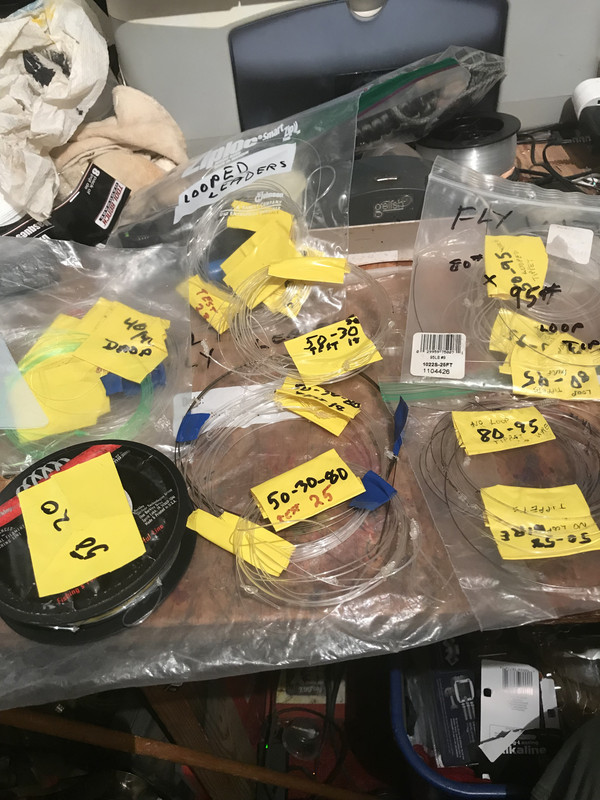 Also lotta factory welded loops soft lines cant take the loop bites. Need double,triple nail knots and make hard mono or braided mono loops to be safer. Problem is finding braided mono to make the loops?????
https://www.google.c...ot leader looos