I love trying new things and sharing information. Back in 2008 I created this system and shared it on another forum. It has been a solid storage system for 10 years, never breaking down and never falling apart. Thought I would share here because who doesn't need a new fun project and more and better organized fly storage. Some info might be dated. Hope it helps someone!
After deciding I needed a better way to organize my flies I thought of ways to make different "inserts" that would fit into the front pocket of my fishpond chestpack. This way I can swap out inserts based on hatches, rivers, time of year, etc. Along with that I would need fly boxes to hold the inserts because my chest pack only holds one. In addition, I would also need a bigger case to hold the inserts I'm not using at the time.
I found the C&F system and Scientific Anglers System X online but both were very expensive. 6 inserts, plus the case and three fly boxes would have cost me $200, and that was just the start. So, I set out to do it much much cheaper (and my inserts are much bigger and longet lasting than the C&F ones).
So here's the pics and how I did it.......
I found foam door hangers at Hobby Lobby. The foam matched exactly in thickness and density with the foam I already had in my fishpond pack. So I cut them out to match in size, basing the size from the first one that I have: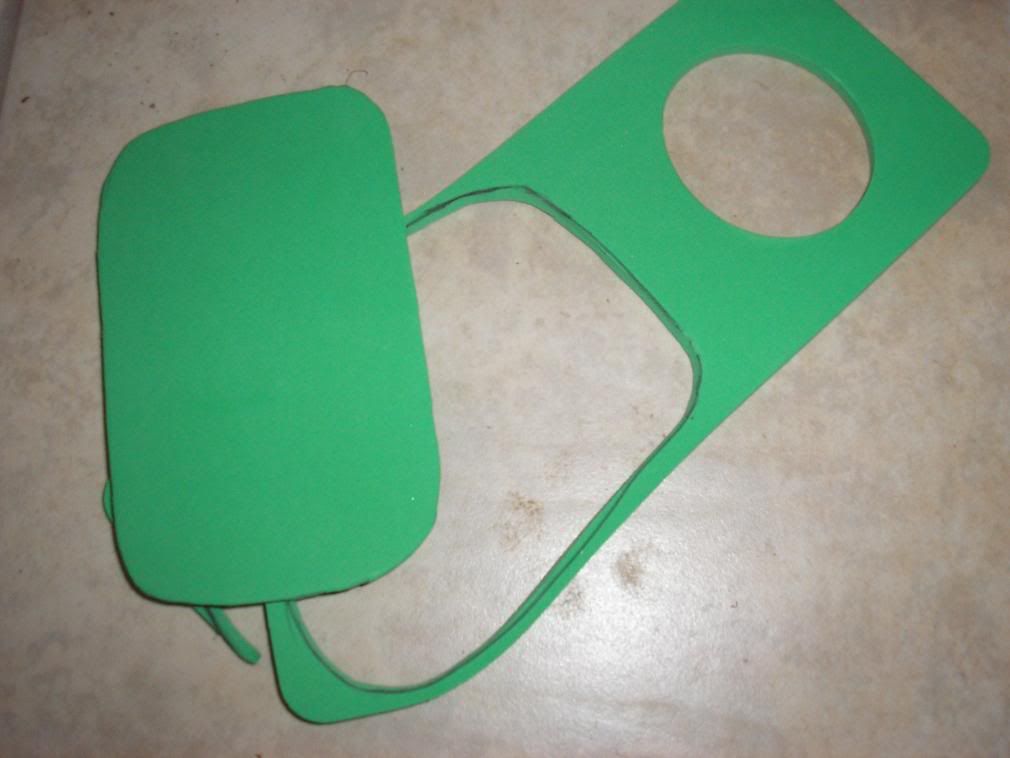 Then for some of them I used a box cutter to cut out the "slats" for fly hooks to be inserted into. I also left some just whole because I seem to like those for certain flies too.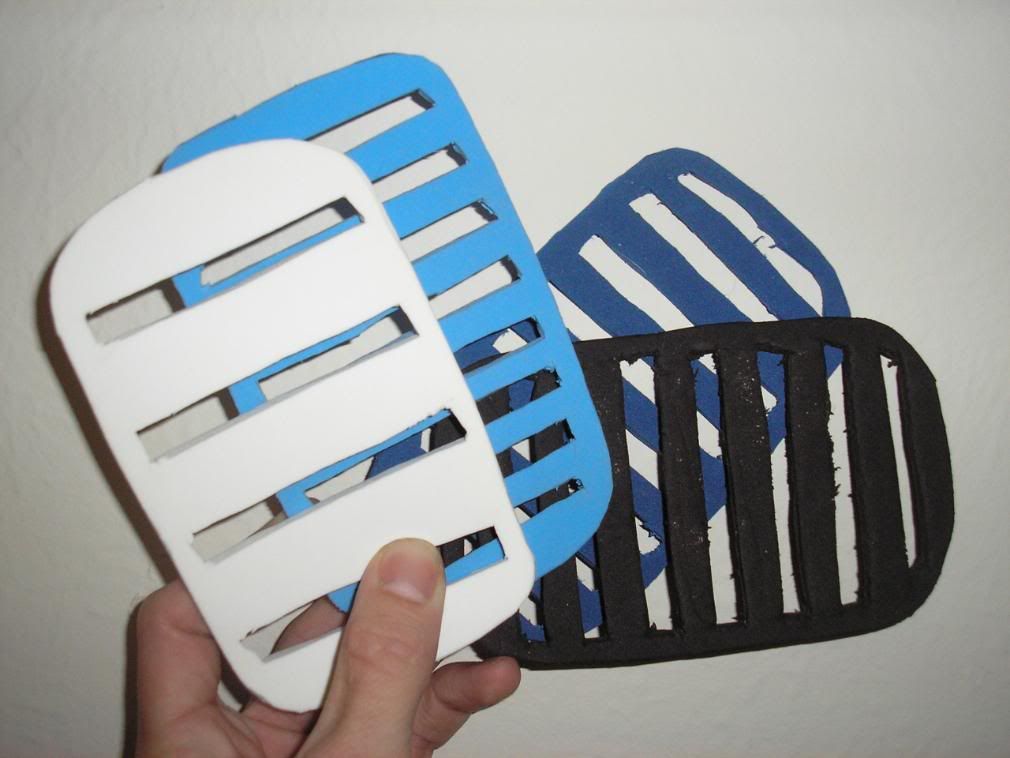 As you can see it's all up to you what size and shape you make the cut-outs. The white one it working great for my streamers and wooly buggers. A perfectionist could make these look a lot nicer.
Once I cut out the pieces I started looking for something to back them up with for support. It had to be thin, a little flexible but not too much, and cheap. To my astonishment this is what worked best:
I found a good use for these signs after all
Cut out a piece to fit the foam and used gorilla glue to bond them together: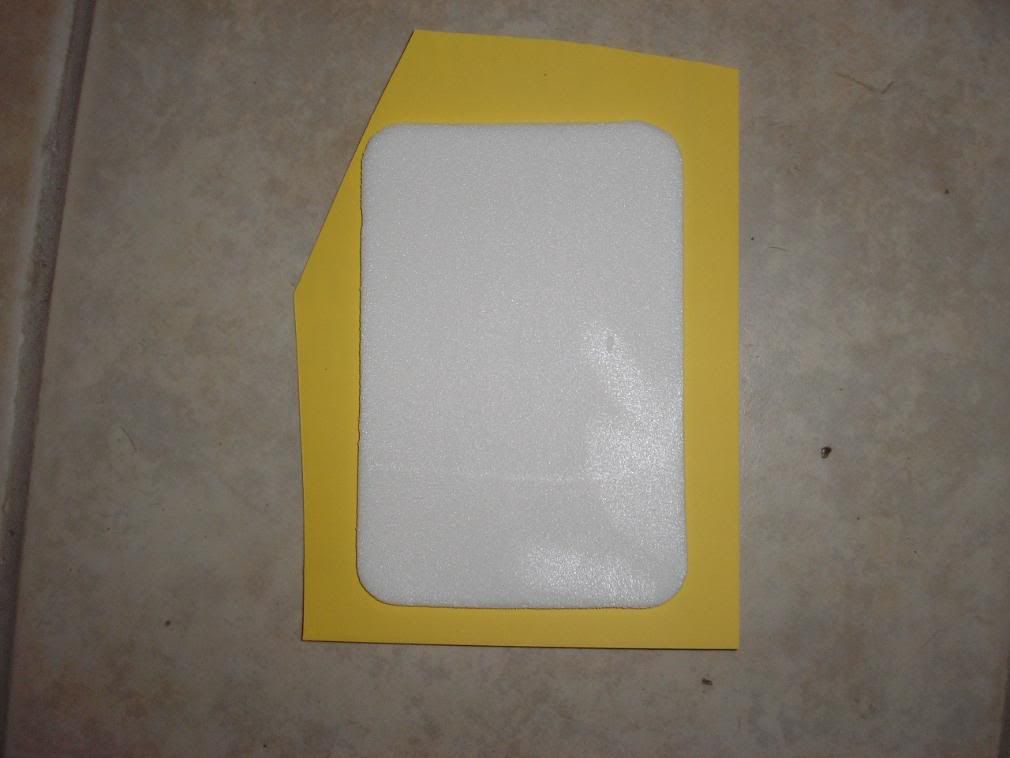 Once the glue dried I cut it out and placed 3 velcro strips on the back: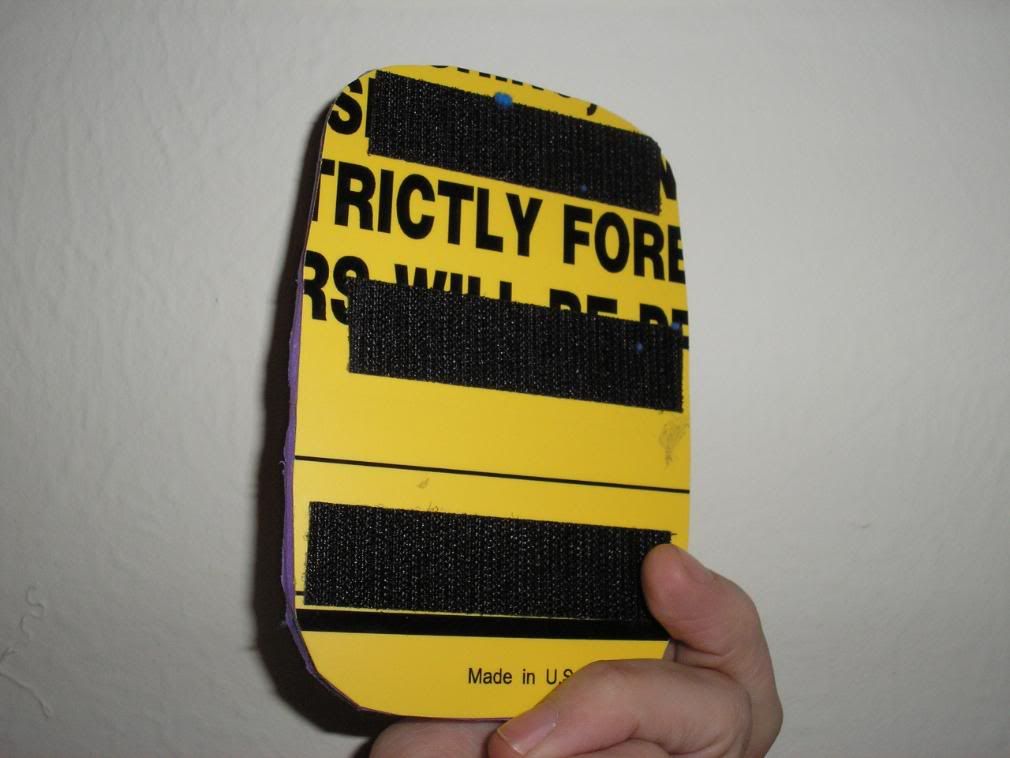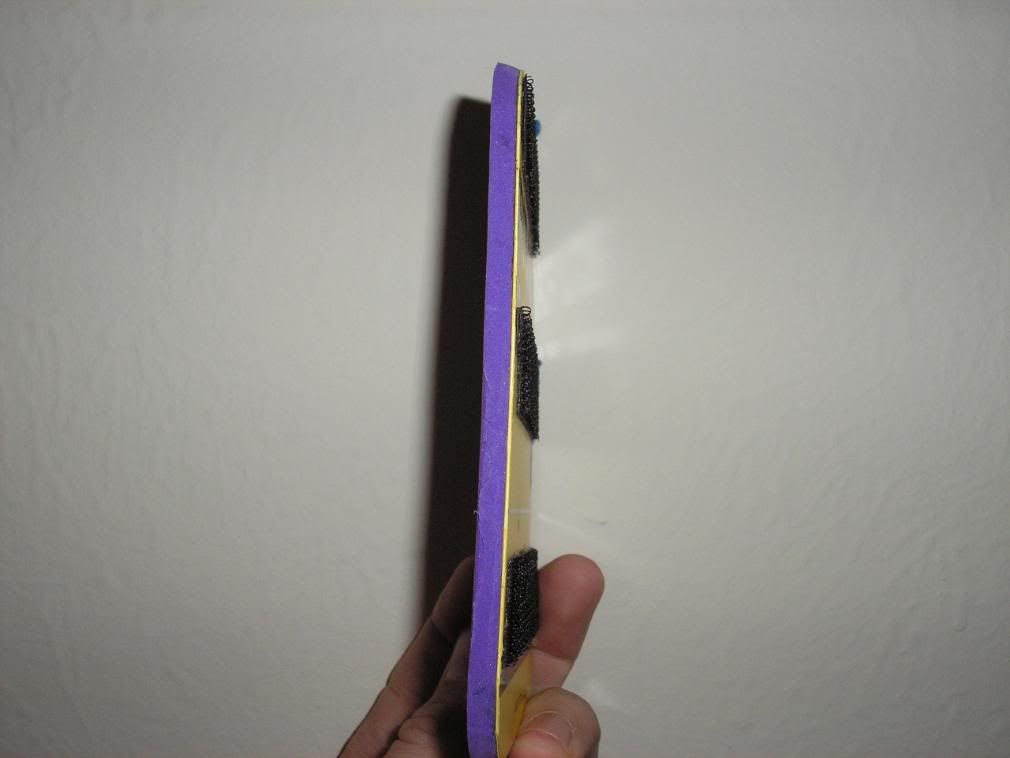 Inserts are now done once I repeated those steps a dozen times. Now I had to make the case and fly boxes.
I found this felt material with a sticky back for 59 cents a sheet at hobby lobby that attaches to velcro nicely: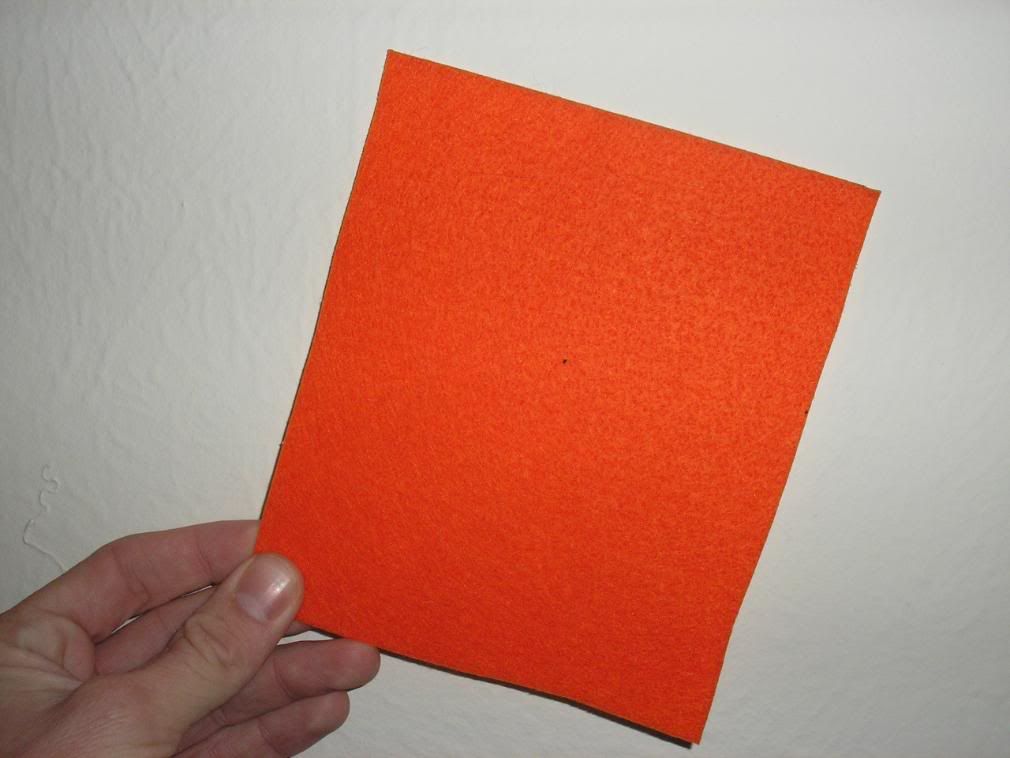 Also found this clear case (8.99 I think) that I placed the felt material into: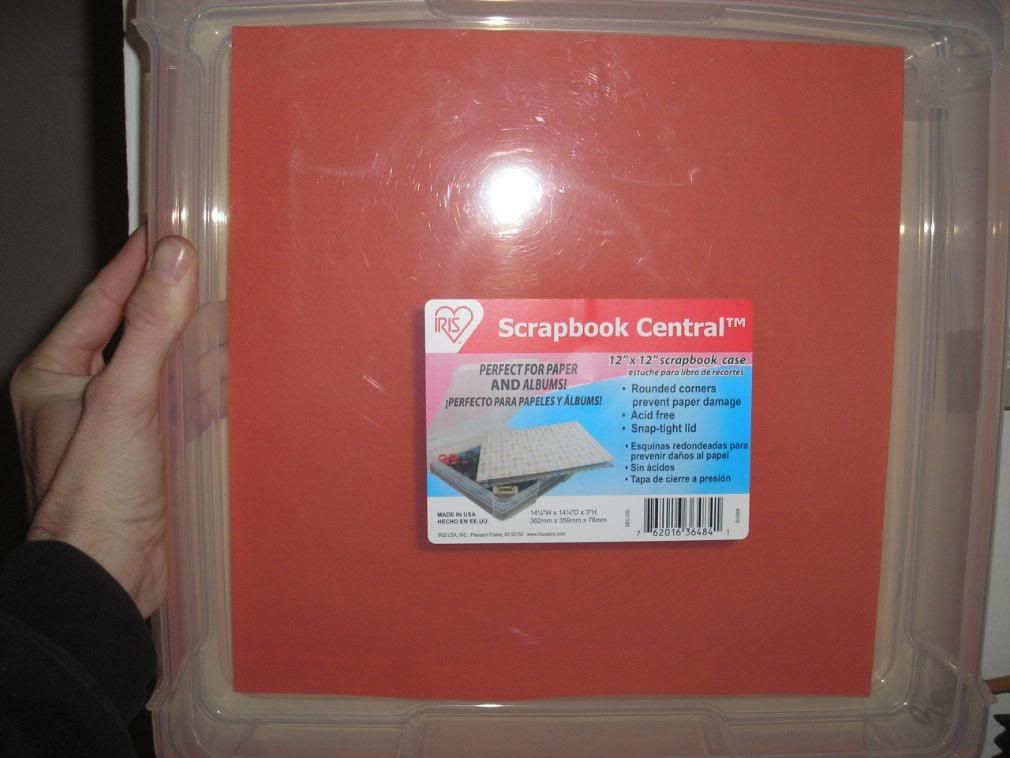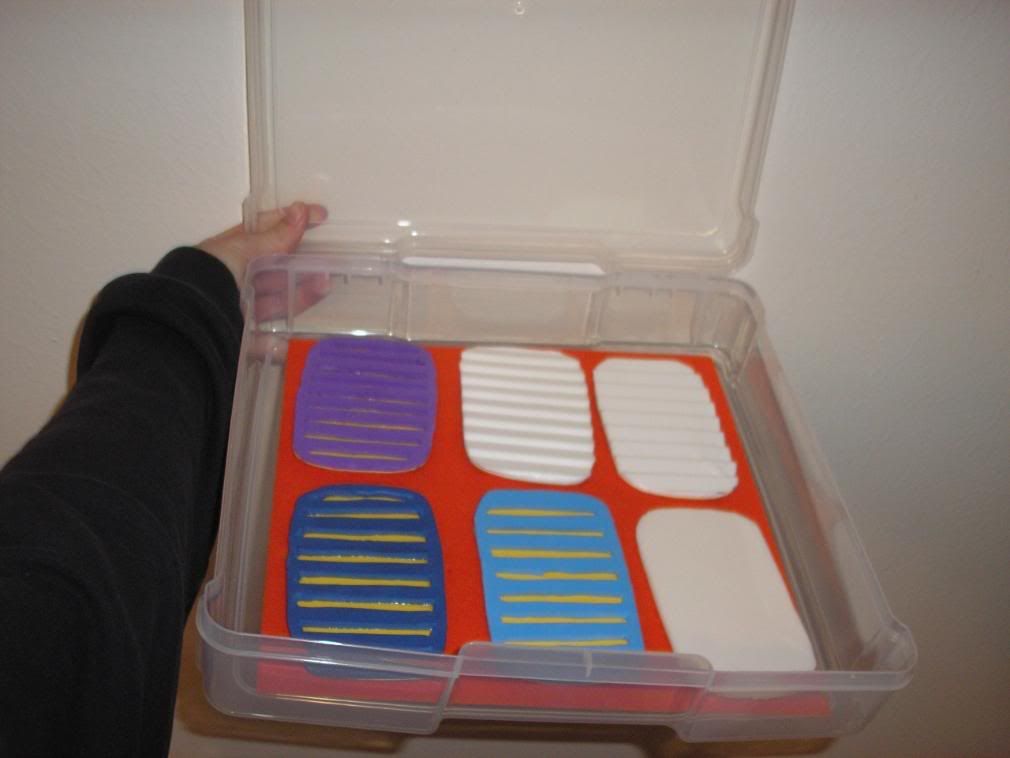 The fly boxes I found at sportsmans for $4 each: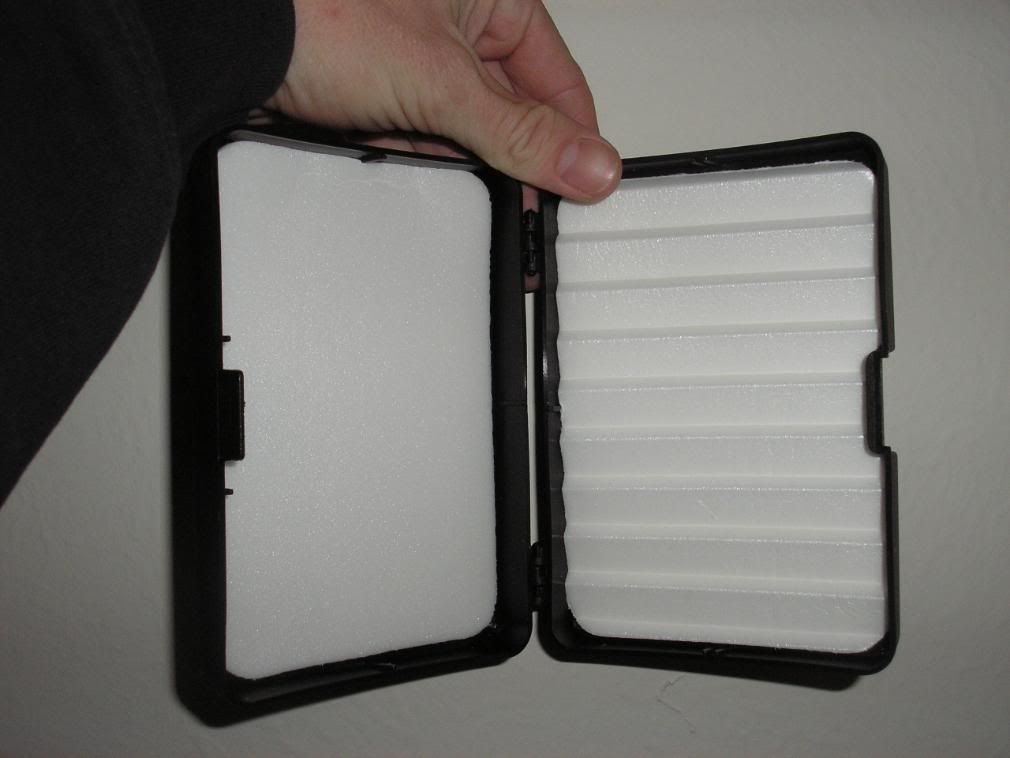 I ripped the foam out carefully, used a hair dryer to heat up the glue and make it easier, so that I could use that foam for other inserts too: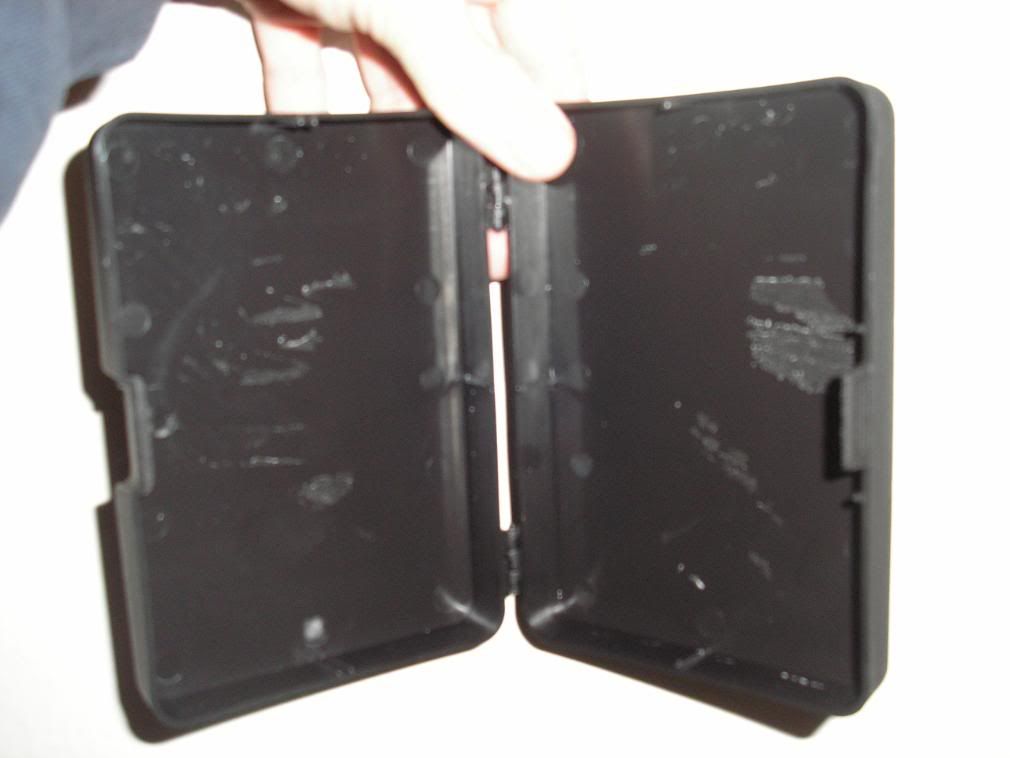 Placed the felt material into the fly boxes: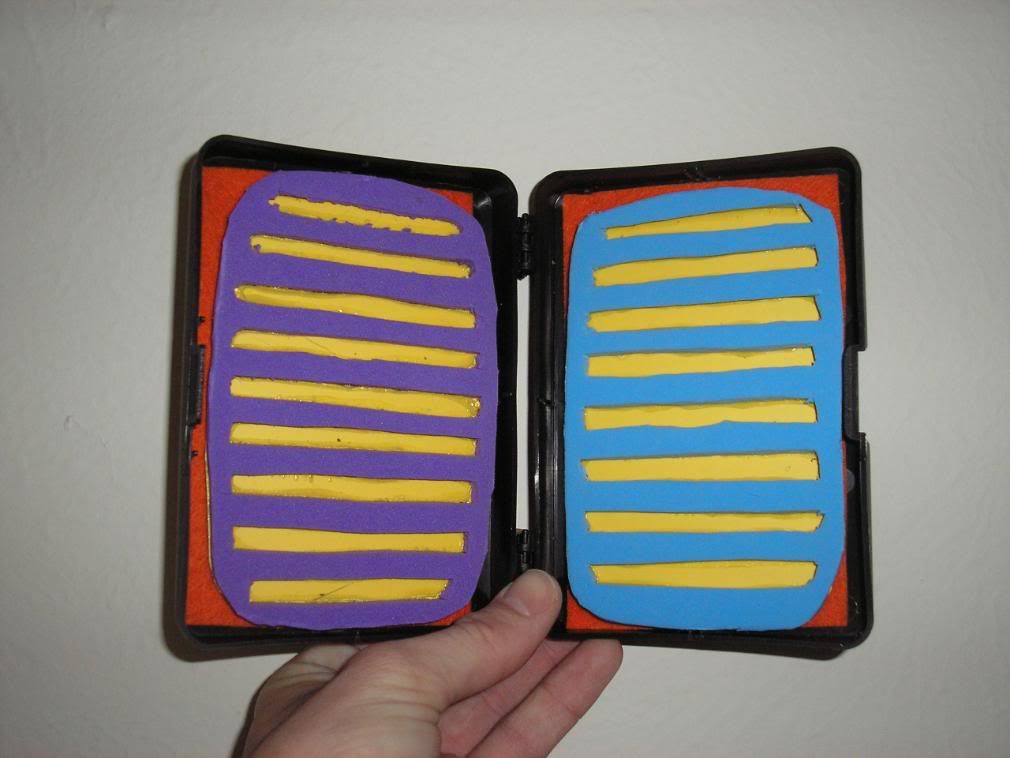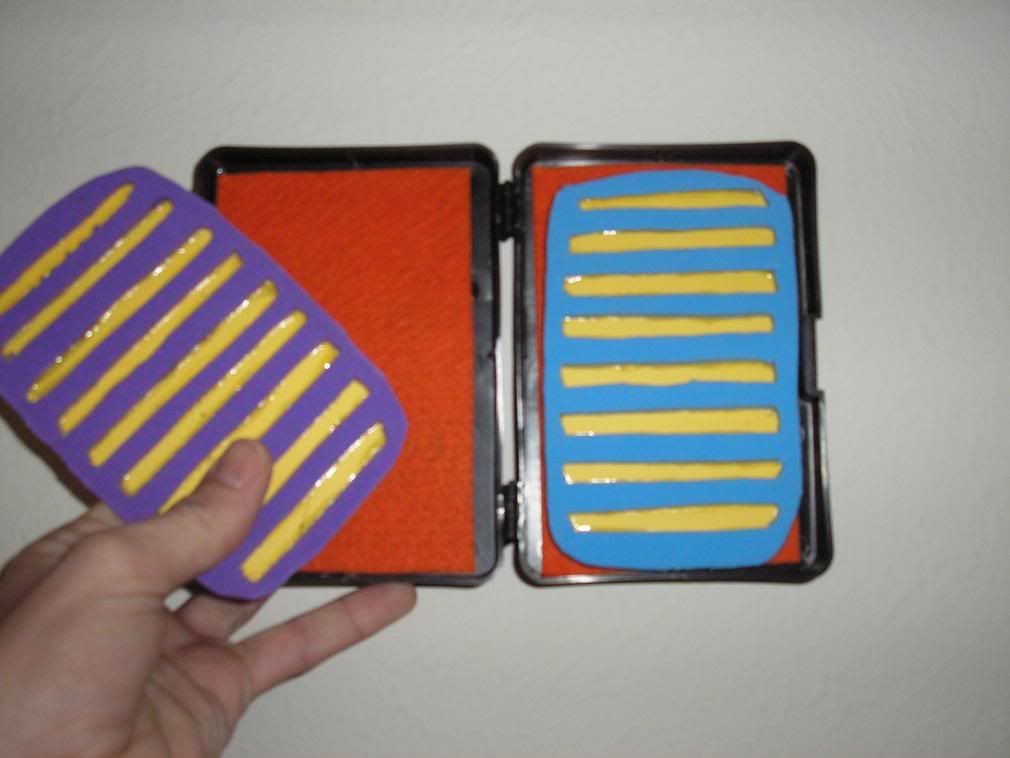 Done. Now all I had to do was start filling it up and making sure the the weight of the flies wouldn't be too much for the smaller strips of velcro. It works!!
Here's more pics: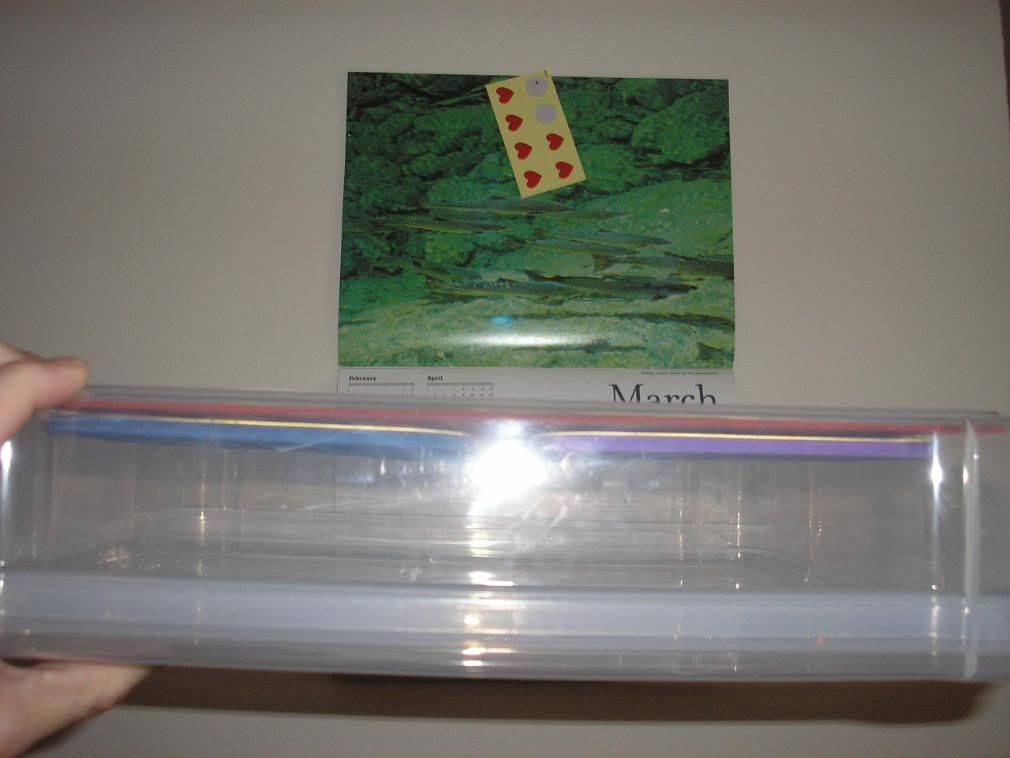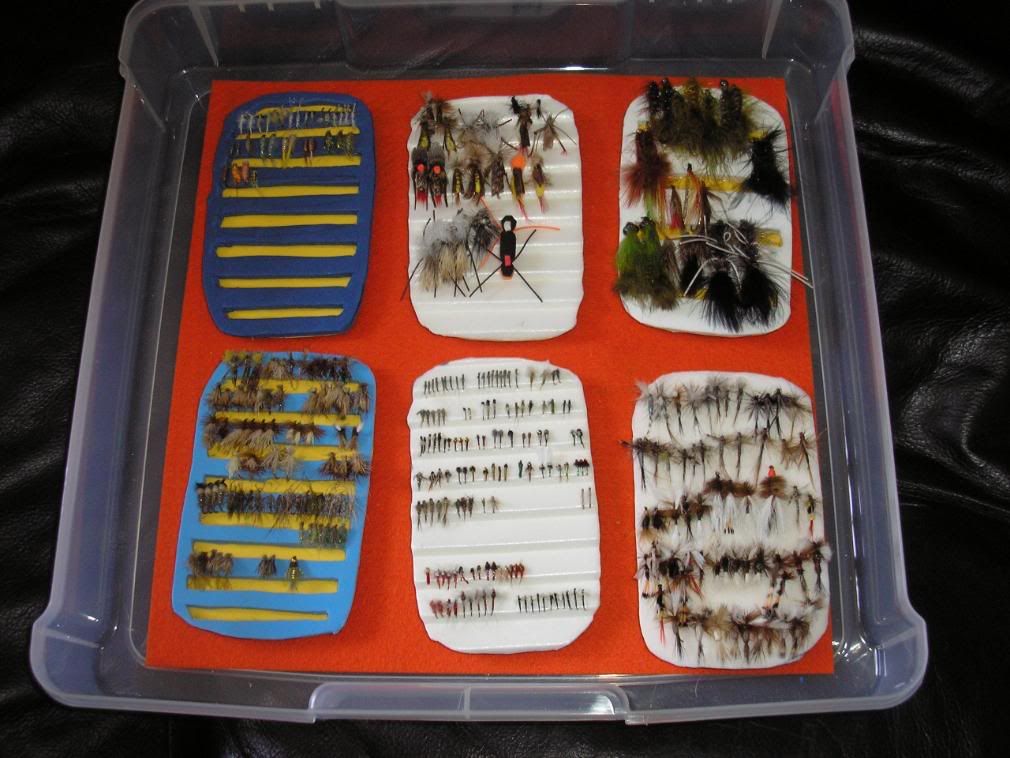 After 10 years and 100s of trips, they are still going strong. Have not needed to replace a single piece of velcro or felt. What's more amazing is I still have some of these flies!!!