Back in the '80s I made a rod from a Lamiglas LTD steelhead blank. It's an unsanded blank, that is, the spiral wrap marks are still seen and felt, but the finish is glossy. No problems with the rod in any way.
About 5 or 10 years ago I noticed that the bare blank between the wraps looks 'flakey', like cellophane peeling off. There isn't anything actually coming off, but it has that appearance. If I wipe the rod with liquid, like alcohol, naphtha, or water the effect disappears and looks normal, like it had for the first 15-20 years. As soon as the liquid evaporates, the effect returns. There was no finish applied to the blank between the wraps.
I tried waxing a section but that didn't help. I thought of applying a thin epoxy finish but if it didn't work then I'd have it sealed underneath.
Anyone ever come across this before and know how to fix it, or how not to?
I tried taking pictures of the rod but the effect doesn't show up in pics, but here they are anyway.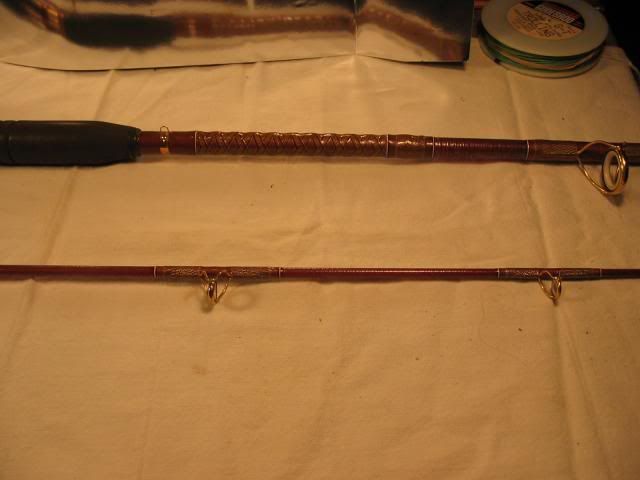 Reply to topic here http://www.rodbuildi...showtopic=32361