With motivation from Ninja's "Fly Turner" post last week, I asked some guys to keep a look out in their neighbor's trash for an appliance with a slow turning motor. Well, luck had it that a friend had a Gas Grill he had for ten years and only used the rotisserie twice and said I could have it.
Thanks for the motivating me Ninja.
Perch, I didn't see any of the foam you talked about so I just used balsa and the clips.
Kirk
The old, low tech, method I used for 25 years.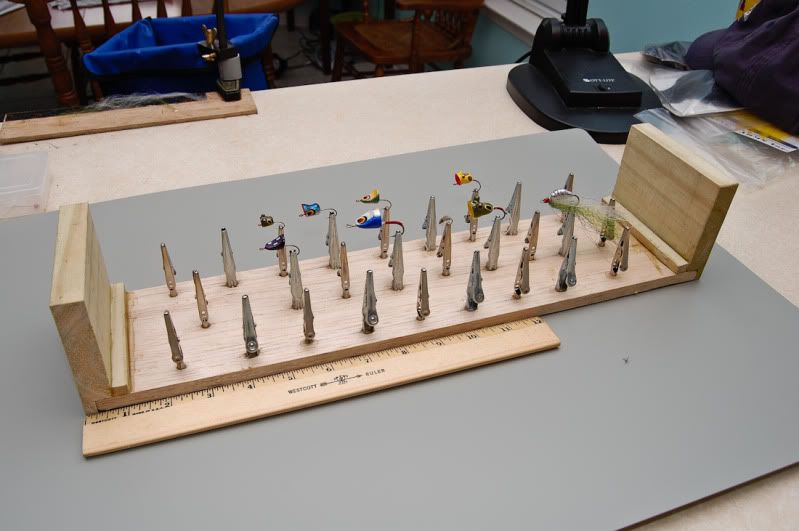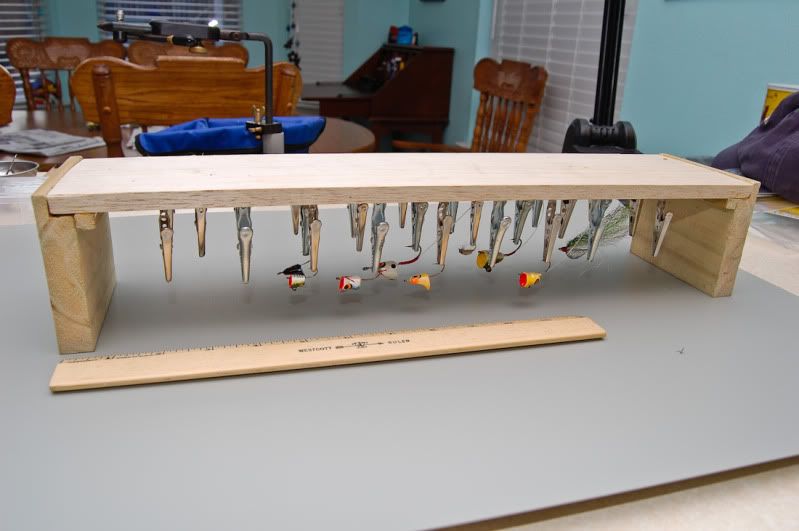 The new high tech, space saving, set up that holds 48 flies, well, once I get some more "O" rings and put the 6th disk on it will.