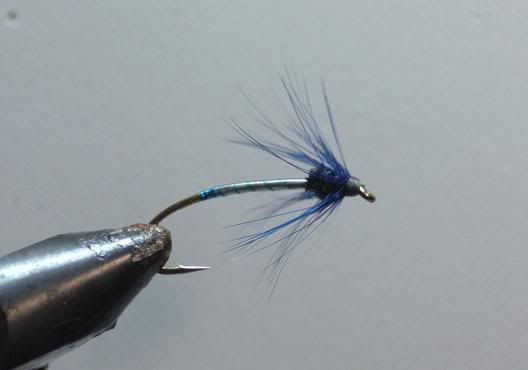 Hook: #8 Allen 2302
Tag: Blue Flash FTD
Body: Grey Flymaster 6/0
Rib: Blue Flash FTD
Abdomen: Peacock Herl
Collar: Blue Short Cock Hackle

Saw the flash, wanted to try it as a rib or body...went well with the grey flymaster so rib it was. Threw a blue hackle into the mix and then that @#%@% song from 5th grade French class started in my head..."bleu, bleu, lamour est bleu"...Someone shoot me...it won't stop!!!!!!!