This is probably just going to be listed here for maybe 1-2 days at the most. It's a rod I am just finishing up and soon as it is done it will be posted elsewhere but before I do that I wanted to offer it to the FTF members before it goes somewhere else for sale. Rod will be done/finished tomorrow 7/2. here are some pictures in it's current state.
It is a 6'6" 2wt (true 2wt) mod/fast action for smaller/med streams. Blank is a Pacific Bay Rainforest II series, dark hunter green color. Reel seat is a Coralwood insert in Amtak hardware. Grip is a custom turned grip out of all exotic corks with brown burl/burnt cork, and a checkerboard pattern in the center framed between two pieces of brown trim. Guides are light weight SF guides with inserted stripper. Wraps are Chestnut brown & black classic twist with metallic gold trim (wraps will darken one shade after finish is applied). Also has a hook keeper and will have the MCFR name over the black inscription area.
Normally price on this rod is $195 but for the 1-2 days this one is posted (until it is done on 7/2)I will let this one go for
$125 FIRM.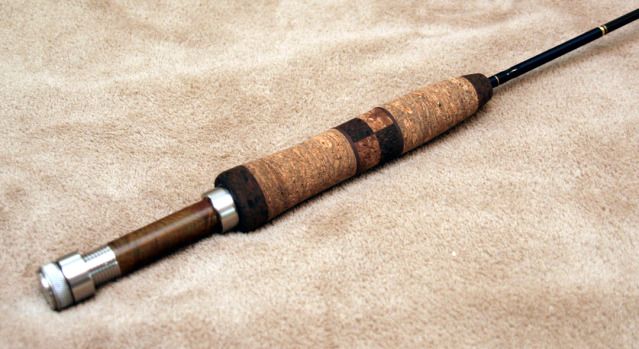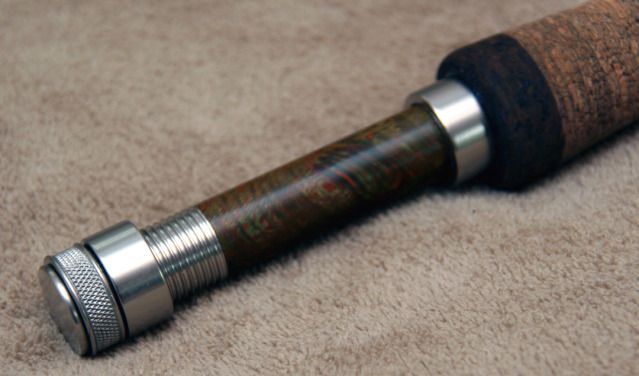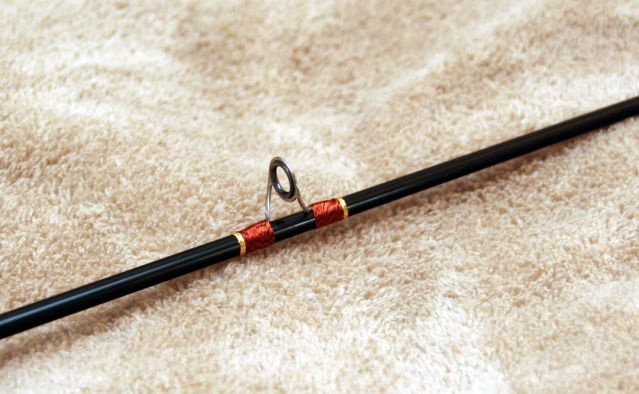 Steve