As usual not nearly enough fly fishing in this report, but it's a pretty good indicator of what we're finding out of Flamingo these past weeks...
December was so hectic that I never found time to post a fishing report. I'll just post some of the photos from that month to show what we were up to. Between family time, holiday time, and everything else going on I found the fishing last month to be a bit frustrating. The unusually warm weather meant that we'd have great fishing one day - then struggle the next. We did manage to catch a few fish, though....
This was the first grouper of the year (they should have been in the rivers a month before, but late is better than never....).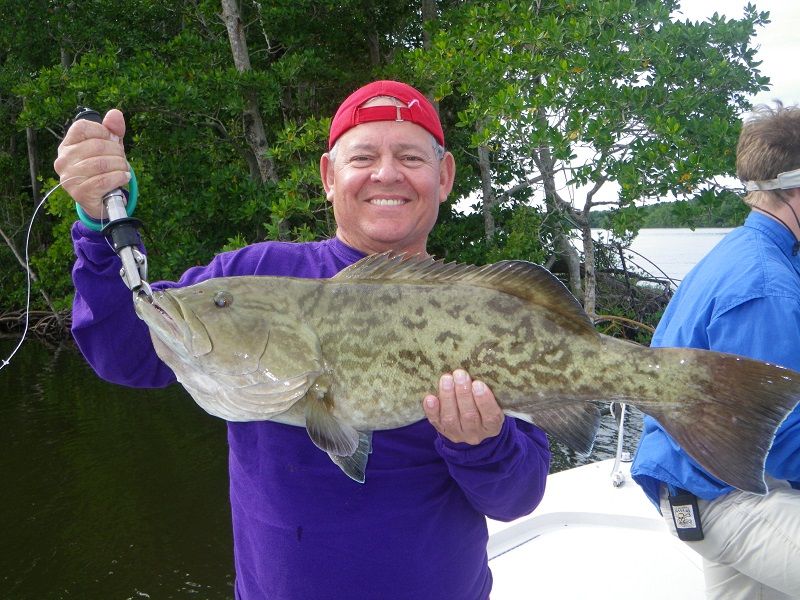 This gag grouper measured 30" and weighed 12lbs on the Boga Grip. It was Angel Vaals very first Everglades grouper and an outstanding catch on only 15lb line....
Kevin Suncine and his 14 year old son combined to catch and release seven or eight nice sized snook along the gulf coast, between 6 and 8lbs on both bait and lures - all from the same spot...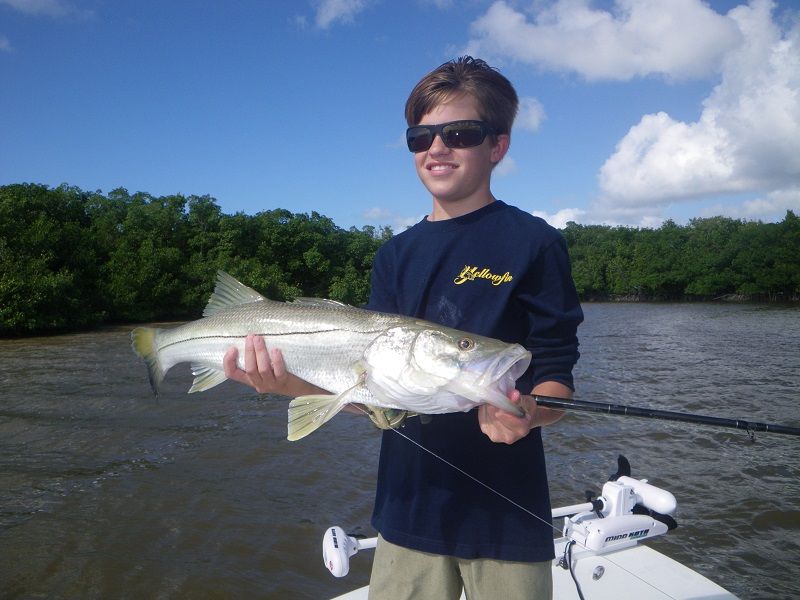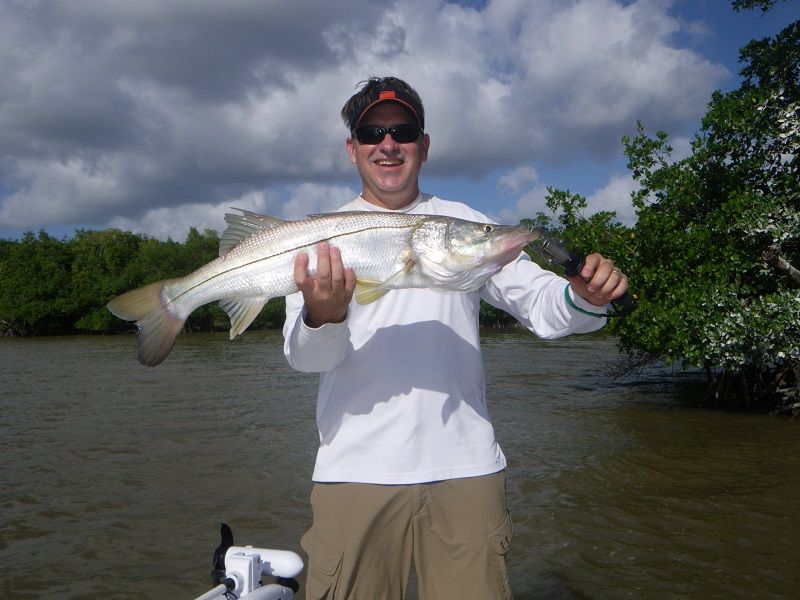 Here's a pic of Nate Latour's best redfish - a bit over the slot limit...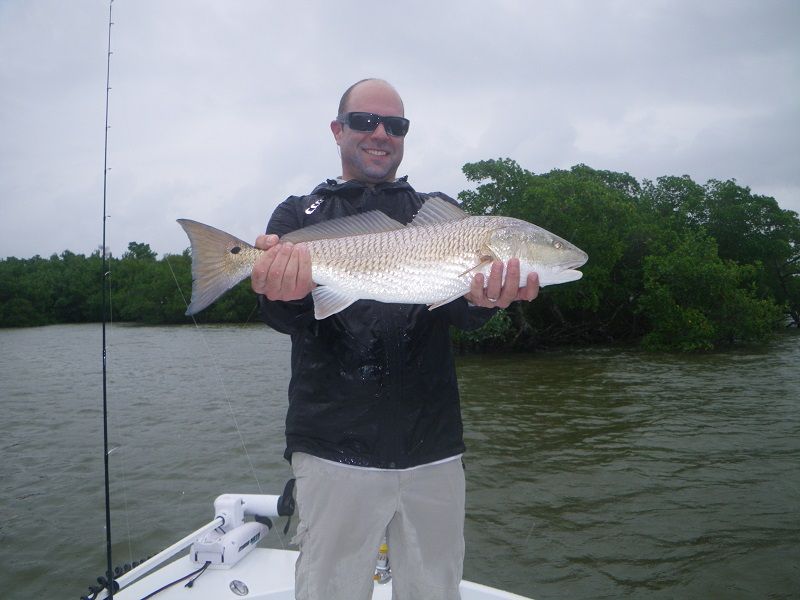 On the last day of the year Roy Arnold caught and released this nice big trout on fly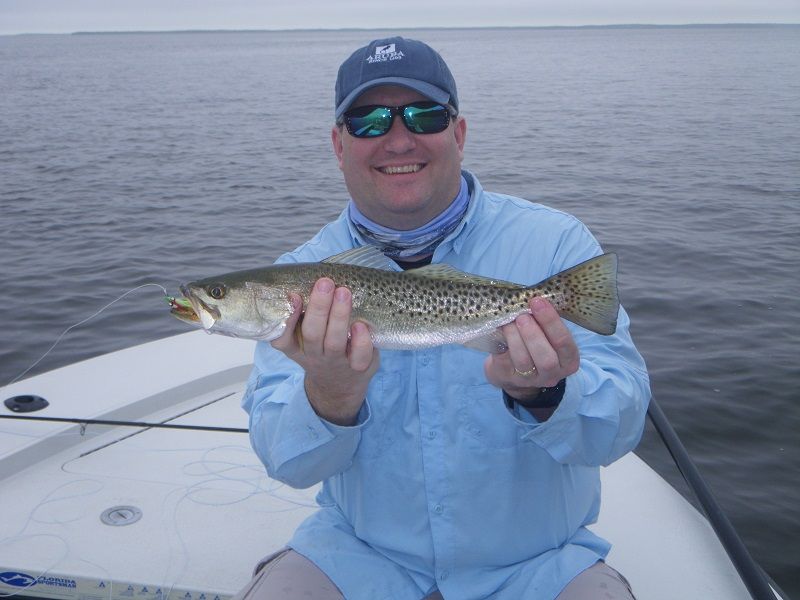 For all the great catches and memories from this past year, one photo stood out as the one to remember and it didn't even involve anyone posing with a fish.... We were running across Whitewater Bay at about 30 mph when I had to get this shot of Cliff Thompson who's a very skilled fly angler -even though he's been in that chair for years now.... He showed me how to properly secure his chair so that we could scoot from spot to spot and be ready to fish each location. Hope to see him back this way again... At times, when the water was choppy we had to lower him down to the deck - but then it was back up on the platform all day long...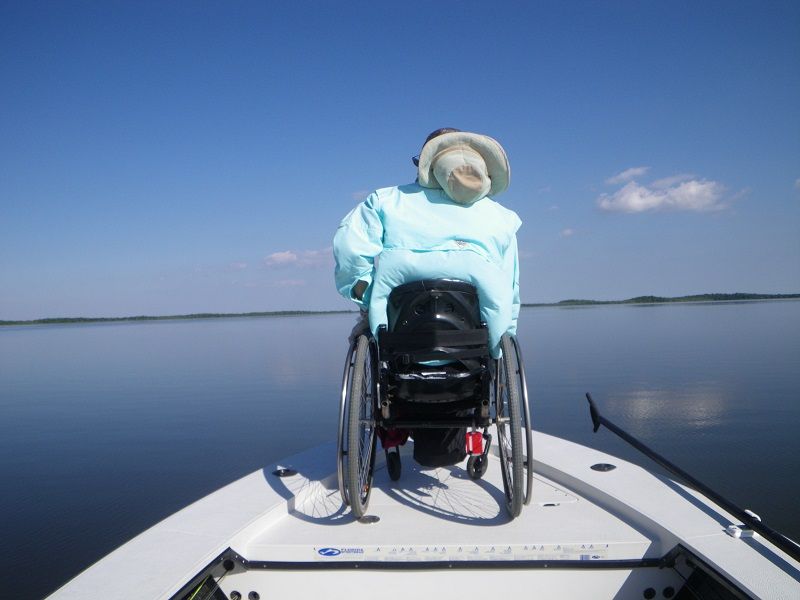 Tight Lines
Bob LeMay
(954) 435-5666