It's been 105+ lately here in my part of Southern California so my friend and I decided to take a drive up into the local mountains and do some creek fishing. Went to the North Fork of the San Jacinto River which is about 6000 ft. up the 11,400 ft. mountain and caught some wild brown trout. Water level was very low and the casting was challenging to say the least but we had fun and caught and released 7 trout between us. I was using a 7'6" Greys 3wt. and even though it is a fairly short rod it was a pain in the tight quarters.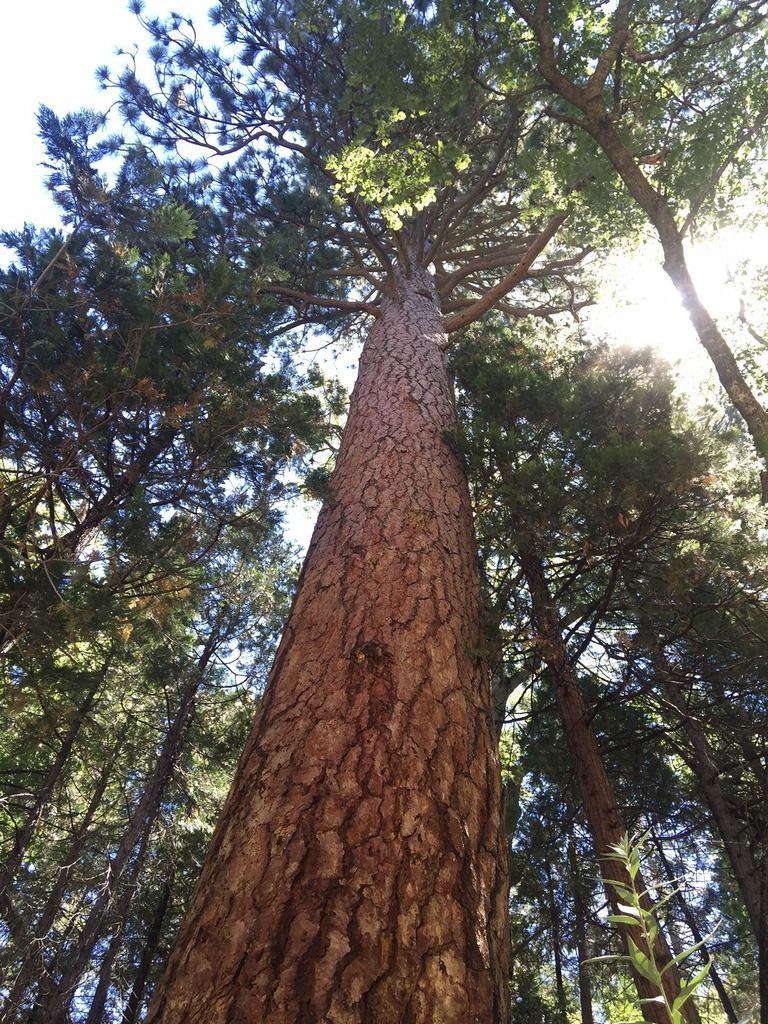 Parked by this guy...can't see the true perspective of its size but it was about 6' in diameter and 150' tall
This was one of the bigger sections...had to sneak up and cast from cover or would spook the fish.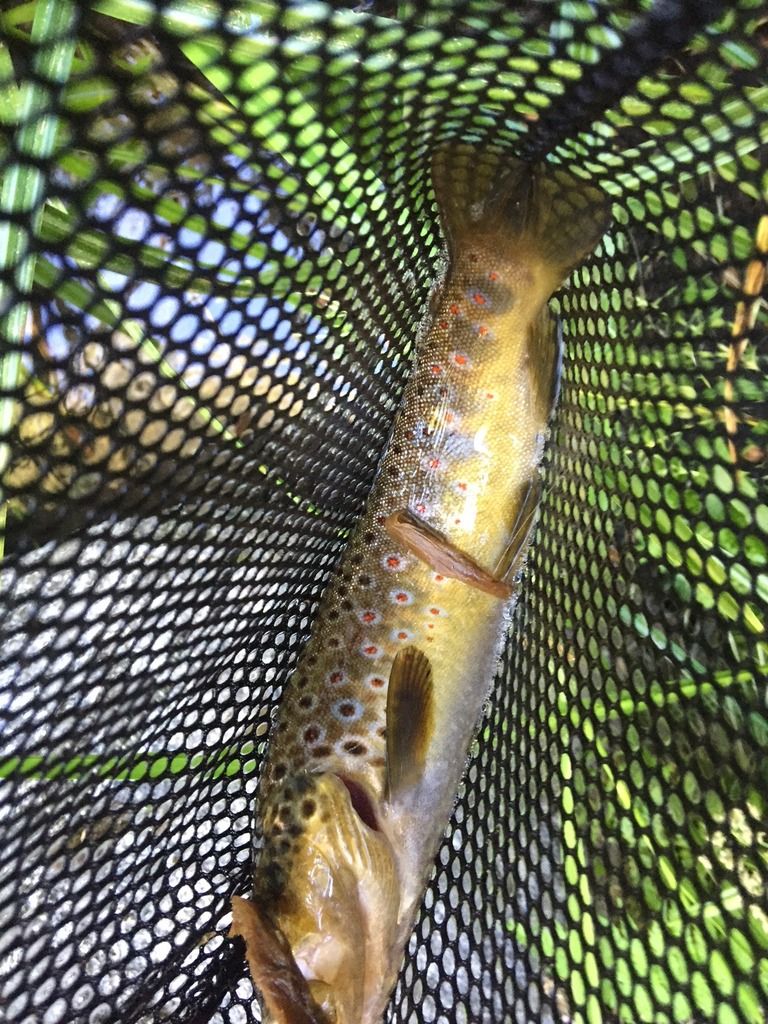 A nine incher that fell for a dry fly.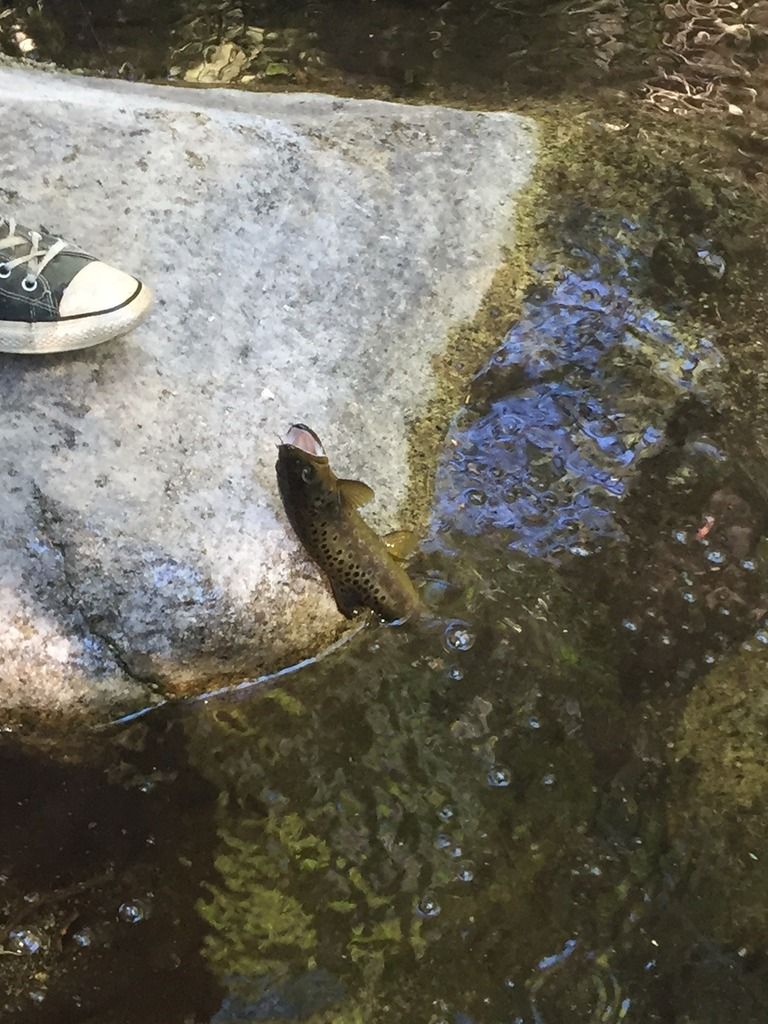 My friend releasing his first brown of the day. Almost have him convinced to give up his spin rod and try fly fishing
It was a fun day and made me excited about my next build which is going to be a 6'6" 2wt. rod that would be perfect for this stretch of water. As fate would have it the Blank was waiting for me when I got home with the rest of my mail