Certainly a simpler and more options but gonna need at least a 10wt-12wt to cast. Almost turning into lure not fly. "Hit in the head with half a chicken" syndrome. Kinda why I was trying the all in one deal...You could put a length of leader between the two also.
The dangling effect prolly make lotta clicks/rattles.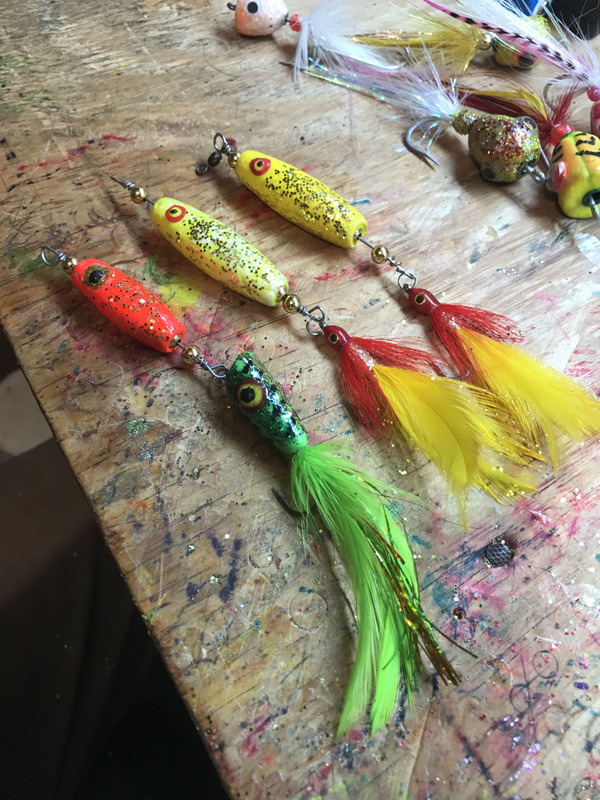 Everything is clicking in the rain barrel....
Done raided the crappie box....Bout burnt out on this. What's next? My favorite color?